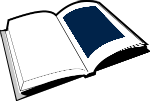 Our History
De Mol brewery
In May of the year 1814, the municipal treasurer took note of a statement that Jacobus Walravens had lit the fire under his brew kettles four times. These brew kettles had a content of 15 hectoliters. The small brewery called "De Mol" was housed in a thatched stone building. The brewery had two brew kettles, two vats and a cooling vessel. It produced three or four batches of small beer a year. Small beer is beer that contains very little alcohol and that was historically produced for everyday consumption. The four 1500 litre batches that were brewed a year were intended to cover the needs of the relay.
A relay was a station where stagecoach horses were changed. This could be a farm, tavern or brewery where a lot of people passed by. Visitors could have a meal or a drink while a fresh team of horses was harnessed. In other words, a relay was a multipurpose infrastructure. There probably was a farmhand present who could replace or fasten a loose horseshoe.
This small farm belonged to Peeter Verheylewegen (1747). His son Hendrick, also a farmer, ran a small distillery for a while. In 1781, he started a brewery on his parents' farm. He brews beer during more than a quarter of the year. According to the Dilbeek parish registers, Peeter Verheylewegen was born on 25 May 1690. The brewery was leased to Jacobus Walravens in 1814. Jacobus was succeeded by his son Charles and then by Jean and Paul Joseph, who managed the brewery until well into the 19th century. The municipal registers of 1816 state that he was an innkeeper.
Production had increased to 700 hl by 1834. A total of 750 kg of hops, 142 kg of wheat and 284 kg of barley malt were used in the brewing process. Judging by the ratio of wheat to barley malt, we can conclude that the brewery produced Lambic at that time.