Collaboration of
2 legendary breweries
When two major ancestral breweries – Timmermans & Guinness – decide to associate their names and share five centuries of heritage and know-how the result can only be an exceptional brew.
Only 1.500 bottles available.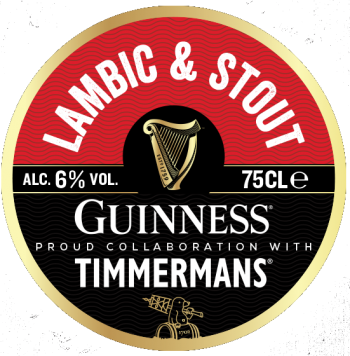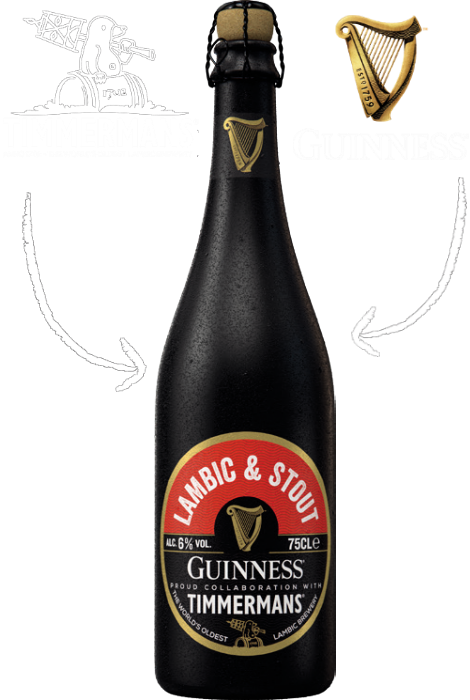 Unique
collaboration brew
Blend of 3 beers brewed by Guinness (Ireland) and by Timmermans (Belgium)
Guinness & Timmermans created this amazing blend of 3 unique beers: Guinness West Indies Porter (1801), Guinness Special Export (first brewed in 1944 exclusively for John Martin) and Timmermans Oude Kriek (the world's oldest lambic brewery).
A unique dark beer with a subtle pink hue in the foam. Aromas of chocolate, oak & cherry. Full flavoured and beautifully balanced.



Guinness West
Indies Porter

In 1944, John Martin requested that a unique variant of Guinness be crafted by the brewers of St James's Gate especially for the Belgian beer connoisseurs. The result was Guinness Special Export. Guinness Special Export is brewed in Ireland with a unique combination of 100% malted barley with hops used to give a deep bitterness and strong character.
Taste:
The tasting notes of this unique legacy special brew are characterised by a toasty aroma of roasted barley, butterscotch toffee and blackcurrent with a sweet aftertaste and a lower bitterness to suit the Belgian taste.

Timmermans Oude Kriek fermented in the bottle, comes from a mixture of 3⁄4 and 1⁄4 old and young Lambic respectively, with the addition of cherries. Its colour is deep ruby, and is slightly cloudy due to its re-fermentation in the bottle. It offers a beautiful, dense, pastel- pink foam. Its nose is lively, slightly stewed cherry, with an impression of a high-class fruit vinegar.
Taste:
Notes of aromas of lemon and vanilla dominate – it also has a sparkle due to the re-fermentation in the bottle, with added freshness and vivacity.

With origins in an 1801 entry in Guinness' brewers' diaries, today's Guinness West Indies Porter was inspired by the first beer purposely brewed at St. James's Gate to sustain its freshness, wherever it was shipped.
Taste:
A deep rich and characterful porter with hints of toffee and chocolate.
We are at your disposal for any questions about this

unique collaboration